Protect your mainframe from performance problems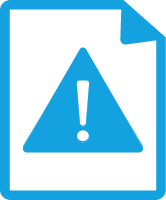 Proactive Alerts
ConicIT sends out proactive alerts on mainframe performance anomalies, based on machine learning and thus studies of the daily and hourly performance behavior.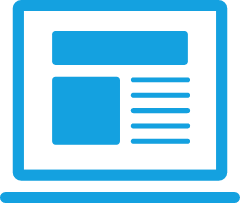 EASILY VISUALIZED DATA
ConicIT aggregates all data from the mainframe performance and presents it in one friendly web- application, accompanied with easily readable graphs and tables.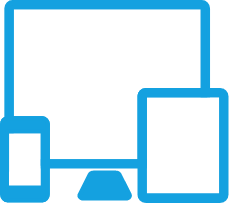 CONNECTS ALL MAINFRAMES
ConicIT reads the z/OS mainframe performance data from IBM OmegamonTM, ASG TMONTM, CA SysviewTM, BMC MainviewTM, RMF, TSO and others.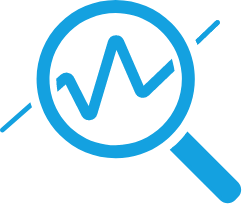 HIGH SPEED ANALYSIS OF YOUR DATA
ConitIT analyzes thousands of mainframe performance metrics per minute. ConitIT does this by reading them, storing them and applying calculations for achieving new insight and calculated metrics.
ConicIT is an expert system for mainfrane performance. It gets mainframe performance metrics through TN3270 protocol, analyzes relevant data, presents the data in easy to use web-interface, and analyze it based on domain understanding and based on machine learning. ConicIT is like hundred of expert workers watching your z/OS monitors and noticing for any anomaly. It won't replace your worker but will provide them powerful tool to always fill the pulse of your mainframe and always be the first to know when a problem occurs.
ConicIT for Splunk extends ConicIT for Mainframe with abilities to send z/OS performance data to Splunk, in order to further analyze them on Splunk, and also with the ability to send performance alerts to Splunk. On the other hand ConicIt can read data from Splunk, so if Splunk has for example performance data of some open-system, ConicIT can read the data from Splunk, analyze it, and send alert once a performance anomaly is detected.
Automatic recognition, analysis and recommendations for performance problems. Compuware and ConicIT announced on the integrated solution of ConicIT and Stobe. ConicIT automatically recognize performance anomalies and problems based on machine learning, and immediately activates deep Strobe investigations that will show you where the problem lies and recommend you how to fix it.
Following are few examples of performance problems that conicit found on time. Thanks to conicit early detection of performance anomalies, those problems didn't degrade the service for the users

RECOGNIZES HIGH CONSUMPTION
ConicIT recognizes at early stage, many situations in which bugs led to too high consumption of CPU by CICS-PLEXes.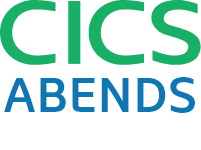 ConicIT recognizes jobs that need too much paging (of virtual memory).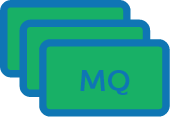 RECOGNIZES POOR QUEUE MANAGEMENT
ConicIT recognizes situations of MQ queues that were disabled or that too many threads were connected to the same queue manager.
Many situations in wich ConicIT sent out alerts about DB2 errors and DB2 locks. ConicIT helped identify these problems on time, to make sure the problem was fixed before it even occured.

IDENTIFIES UNAWARE PROBLEMS
ConicIT helped companies identify problems that they were unaware of. These problems resulted into a high uptake of CPU recources and failure of keeping their SLA with gross gaps.

RECOGNIZES LONG RESPONSE TIME
Conic IT recognised situations with a dragged response time for important specific transactions and transactions over all of the dynamic CICSes.

ConicIT immediately recognizes situations in which important transaction had a sudden drop in transaction-rate (sometimes even to 0!).